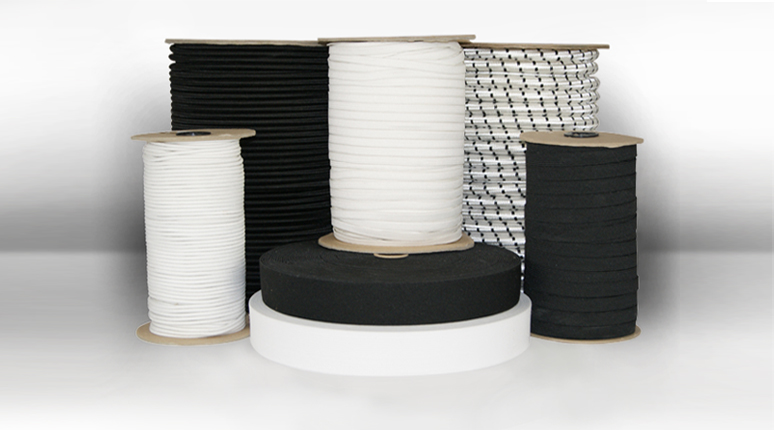 ---
---
Elastic Braid, Knit & Woven
We manufacture a full line of woven, knit and braided elastics. Stock sizes are from 1/8" to 1" on the braided, and 1/8" to 8" and wider for knit elastics web. Shock cord is stocked in sizes from 3/32" to 3/4". Draw-cord, fold-over and brushed elastics are stocked as well. Fire retardant is also in stock for immediate delivery in both braid & woven elastic web.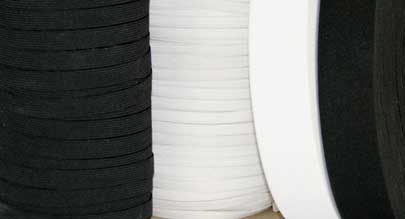 ---
Shock Cord
Marine grade rubber with nylon cover. Stocked in white with black strike and solid black. Colors also available. Polypropylene cover available upon request. Nomex® fire retardant also available.
Hi-Tech Narrow Fabrics is webbing wholesaler, manufacturer, Factory Supplier.
| Put Up Feet/Spool | Diameter |
| --- | --- |
| 1000 | 5/32" |
| 500 | 1/8" |
| 500 | 5/32" |
| 500 | 3/16" |
| 500 | 7/32" |
| 500 | 1/4" |
| 500 | 5/16" |
| 300 | 3/8" |
| 100 | 1/2" |
| 100 | 5/8" |
| 100 | 3/4" |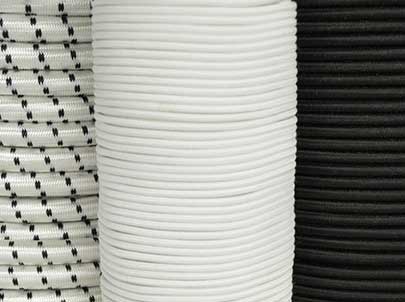 ---
Shock Cord Hardware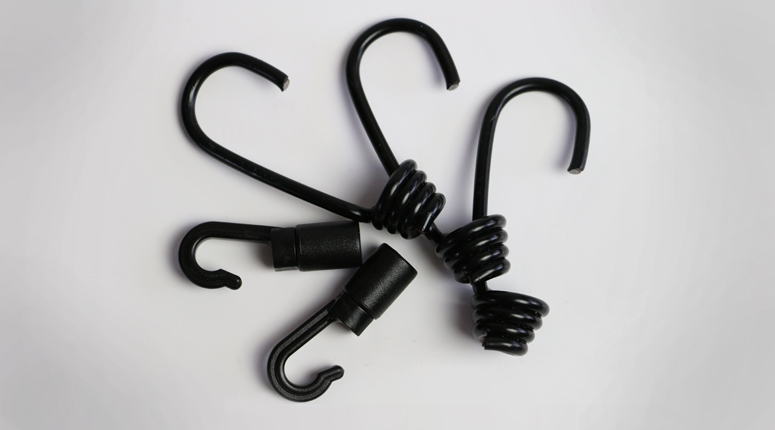 ---